Okay, so as you know one of my New Year's resolutions was to become a better blogger.
I'm working hard at it.
I'm posting more (
even when it's the last thing I want to do & I'm dead tired
).
I'm following
A LOT
of other bloggers & leaving comments.
AND, I'm entering
fun
giveaways like this one....
This sweet girl
is hosting a giveaway for a free blog design--- FABULOUS!! (btw, sidenote--A
BIG
Congrats to her on expecting baby #2!!!)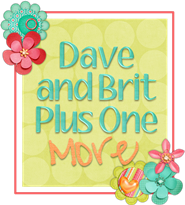 Britt (from Dave and Brit Plus One More) just had her blog renovated & it turned out fantastic.
I'm crossing my fingers that I win.
I've been in search of a good blog designer & this
lovely lady
did such a fabulous job.